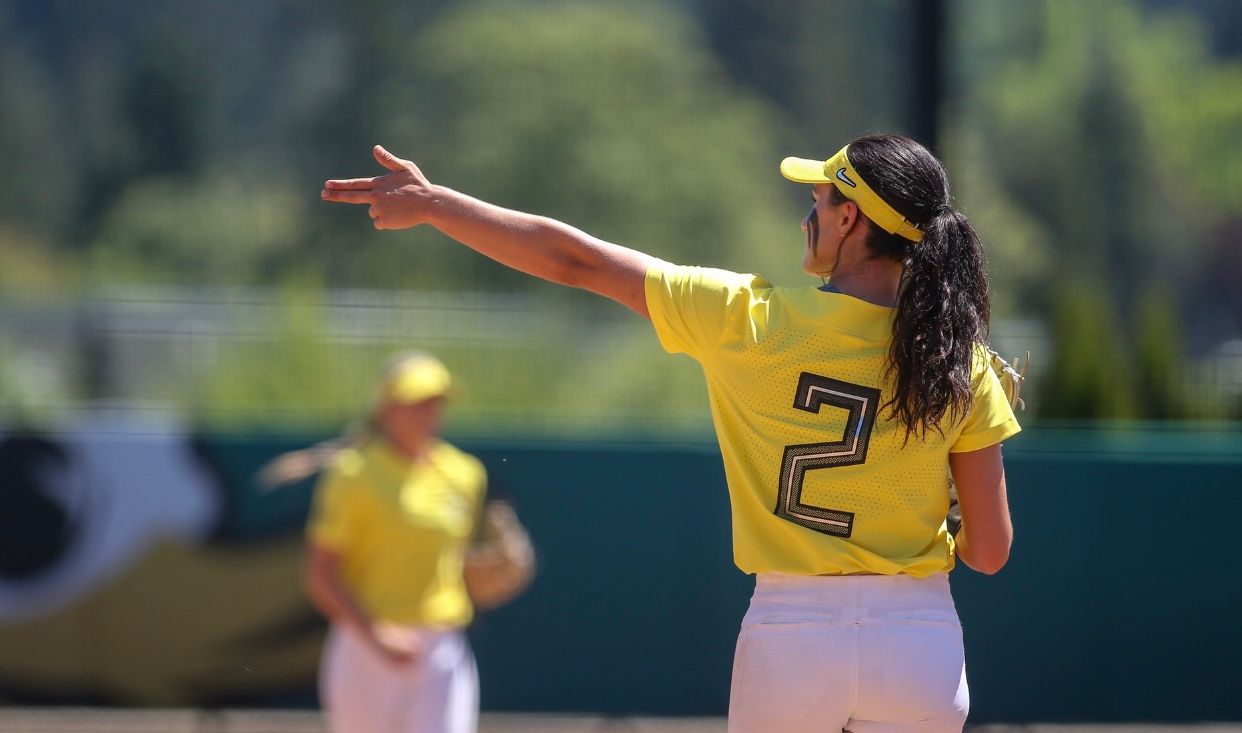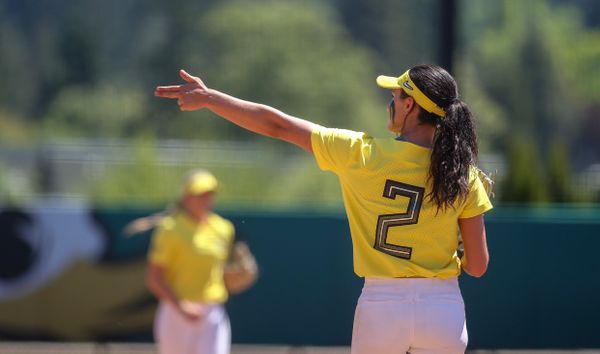 Have you ever wondered how an athlete is able to go out and summon a seemingly effortless performance against their toughest competition on demand? It's rarely accidental. Golf legend Phil Mickelson once told reporters that "mental rehearsal for golf is just as important as physical rehearsal." That's why visualization is one of the key mental skills we help you develop using the daily audios in the Champion's Mind app.
In this week's blog post, Oregon Ducks star pitcher Jordan Dail is back to share about her own mental rehearsal routine, how she pairs this with physical drills, and how detail-oriented preparation has set her in good stead to take on the game's heaviest hitters.
When you're preparing to face a great rival, how do you get mentally ready for the challenge ahead?
I watch a lot of film and figure out hitters' tendencies. Maybe they drop their hands a little. I'm taking detailed notes the whole time. Even in high school, I've always loved looking at film. I remember one time when I was 15, I called a couple of my teammates one night and dragged them out to come watch the other teams we were likely to face at regionals with me. We drove two hours to do that. I just wanted to watch carefully and scout them. It's the same way now. I'll finish my homework and then re-watch film of upcoming opponents to see if there's anything I missed. Then I know where their weaknesses are, and which pitches they're going to struggle with. It's combining their weak points with my strengths.
Do you combine that with visualization?
Yes. Once I've worked out which pitches I can throw that they're going to have a hard time hitting, I picture myself out there on the mound. I'll see what I know is going to get them out. Then I start doing it in practice – these three-pitch sequences for each specific hitter. So with the girl who's going to lead off, maybe the pitch is going to curve in, curve out, or rise out. Then let's get her to swing at a change up. Then I'll start doing more sequences for each of the hitters' at bats. The visualization part is huge for me, because the more I can see it and the more I can see myself doing it, the more successful I become. Then I have my best games.
That's what happened in our big win over UCLA last season. I studied a lot of film and focused on what would make their hitters uncomfortable. Then I really concentrated on my three-pitch sequences. It was vital that I could see myself doing it. You really have to be focused on the details. It's something that I think a lot of people tend to not want to do because it's hard, but the little things are very important.
When all this preparation pays off on the mound, do you feed off a batter's fear?
When I'm in my 'robot mode' I might not pick up on it as quickly. Then my catcher or coach might tell me, "They're not ready for this particular pitch." That's when I realize that what I'm doing is working and start to use their fear against them. That's important when I'm struggling a bit, too, or not really on my A game. I need to hear a teammate say, "They have no idea what's coming and they're uncomfortable, so just go for it." Then I'll use my change up and get back to being my old self. Sometimes I have to be a little afraid to pick up on a hitter's own fear. From that point, it's like a war and I have to get to their weaknesses before they exploit mine.
You have a pretty stacked team at Oregon, with several talented pitchers. How are you a good teammate to them?
When I'm not pitching, I'm their number one fan. I always want them to know that they have my support. Some players might have issues within their pitching staff and think, "She's playing more than I am" or whatever. That's childish. I like to let our other pitchers know that I have their back and, if they need help, I will gladly come in and help them. But when they're in the circle, it's their circle. I'm also very observant. I'll talk to my coach right when the inning ends and we'll discuss what we saw.
You have one of the top coaches in the nation in Melyssa Lombardi. What's a valuable lesson she has taught you away from the field?
She's always talking to us about building our own brand and platform because there's more to life after softball. One day we're going to have to hang up those cleats. So we need to find other things that we're interested in and love to do. This will help us be successful after softball is over with. That's something that a lot of coaches don't take the time to really talk about or discuss because often it's just softball, softball, softball. So to have her sit down and talk to us about figuring out what it is we want to do in life is huge. I love it.
Take Your Team to the Top
Want to make mental skills the strongest part of your players' game? Ask us about a Champion's Mind team license and the 12-week course that's included.
Did you miss the earlier installments of this interview series with Jordan Dail? Read part one here and catch up on part two here.