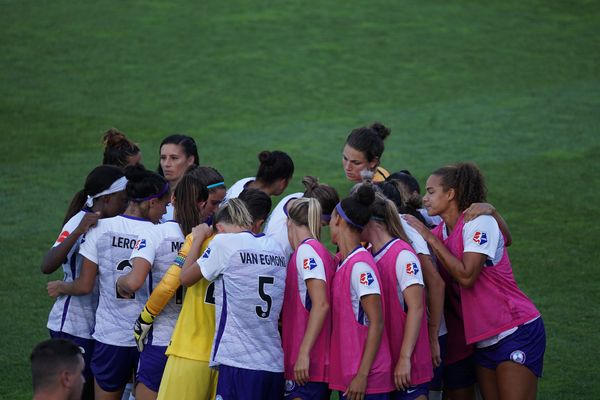 Since you're reading this post, you've probably already decided that your athletes would benefit from mental skills training. That's great, but it can be difficult to find the right app, course, or program. A quick search on Google for "mental skills team program" yields a whopping 286 million results, which is merely going to create more confusion than clarity. So how should you go about finding the right tool to equip your team with performance tools and coping skills? Here are five things to look for.
1) Structure
One of the biggest challenges coaches tell us they face with mental skills training is the lack of a structured program. Sure, they might ask players to set goals for the upcoming season or occasionally ask them to visualize success before a game. But because they're not a subject matter expert, they don't know how to include such exercises in a comprehensive yet accessible program that will equip their players with performance tools and coping skills.
You wouldn't leave your team's physical game to chance or circumstance, but unfortunately that's often what happens to the mental game. You probably do what you can here and there, but do you have a cohesive plan that you're able to follow day in and day out? That's what the best mental skills training apps provide. Some even have a multi-module course that offers a deep dive into pertinent topics like mental health, injury recovery, and playing in the zone. While several of the most well-known mindset apps focus on daily mindfulness for individuals, best-in-class options deliver a team program that enables coaches and athletes to discover, develop, and grow together.
The best apps couple this with daily sessions and tips that give athletes the chance to transform their mindset from a weakness into a weapon. They will also provide written resources that help reinforce key themes and prompt athletes to implement what they're learning so it can benefit them in competition, in the classroom, and in life.
2) Consistency
For a lot of teams, mindset training means bringing in a speaker to talk about mental toughness, watching a TED Talk about thriving under pressure, or assigning a book for everyone to read. While each of these has some merit, they lack the kind of regular commitment that's needed for athletes to learn the main mental skills and put them into practice.
When I was at Arizona State University, my time was split between counseling services and the athletic department. This meant that I could only spend a small amount of time with each team and a maximum of an hour a week with a small group of student-athletes (there were over 600 in total). Believe it or not, this was actually a much better situation than at most schools, where sports psychology and counseling resources are spread thin or non-existent.
Even if your team or school offers such resources, you could benefit your athletes by augmenting them with an app like Champion's Mind. Such a tool provides bite-sized sessions that your players can fit into their busy lives so that they start to bank a few minutes of mental training every day. Over time, such consistent investment will accumulate like compound interest and start delivering big dividends in performance and coping with everyday challenges.
3) Accountability
Another of the things we hear coaches say they're lacking in their team's mindset training is accountability. If you just ask your athletes to go away and read a sports psychology book or listen to a podcast on the mental game, you have no way of knowing who's doing it and who isn't. Your most highly motivated performers will probably follow through, the majority will do the bare minimum, and some won't do anything at all.
The real issue here is a lack of transparency and tracking. Sure, a player might tell you that they're doing the work, but how can you be sure? This is why the best mental skills training apps include tracking features that provide a clear line of sight to who's doing what, when. When players know that they're being monitored, they're more likely to start and stick to the program.
Tracking not only allows you to chart progress on a team-wide and individual basis, but also offers you the chance to start relevant conversations around the topics that you're working through with your team, such as developing a competition mindset or overcoming negative self-talk. When everyone is in it together, your team can make the most of regular mindset training.
If you're an athletic director or someone else who manages multiple teams, look for an app that allows you to set up and monitor each group individually with just a few simple steps. Individual coaches will only see what their team is doing, while you'll have a 30,000-foot view of all your teams, with the ability to add new coaches and athletes as needed.
4) Portability
I often hear that a coach has assigned one of my books to their team as required reading. That's a great introduction to the mental game, but while some players put The Champion's Mind or The Champion's Comeback in their gym bag, it's unlikely that they'll take it with them everywhere that they might need to reach into their mental skills training toolbox.
That's one of the reasons I decided to create a smartphone-based app: so that every coach and athlete could carry around a sports psychologist in their pocket. There's also the benefit of familiarity. Even younger student-athletes are used to firing up apps like Duolingo and learning from them in small doses on a daily basis. Whether they're on the bus on the way to or from a tournament, in the back of their parents' car on route to practice, or lying in bed at night, an app-centric mental skills program allows athletes of every age to tap into the power of the mental game at their convenience.
5) Affordability
It's a common misconception that mental skills training is only for Olympic, pro, or Division I college teams with multimillion dollar budgets. Actually, the mental game is everyone's game, and athletes at every level can benefit from both the life skills and performance tools that daily mindset training provides.
While one-on-one appointments with a counselor or sports psychologist are highly beneficial, they can also be costly. In contrast, a comparatively small annual investment can get your entire team access to a mental skills training course and accompanying daily audios in an app that can be used anytime and anywhere. One coach recently told us that he won over his young players' parents by telling them that for the price of a movie ticket, their son or daughter could have access to world class mindset training for an entire year. He soon had buy-in from every single one of them.
At this point, the real question isn't whether your team can afford a mindset app, but if you can afford not to have it. As another coach told us just this week, everyone has access to good strength and conditioning, facilities, and equipment. It's the ability to work on his players' mental game that's the big difference maker on and off the field.
Give Your Team the Ultimate Competitive Advantage
The Champion's Mind app combines the five attributes we just discussed in a single package. If your athletes are ready to make mindset a priority, ask us about our team license, which includes our 12-module course, tracking and messaging features, and unlocked access to 110+ daily sessions.
Or if you're an athlete, try the app for yourself and then tell your coach what you like most about it.