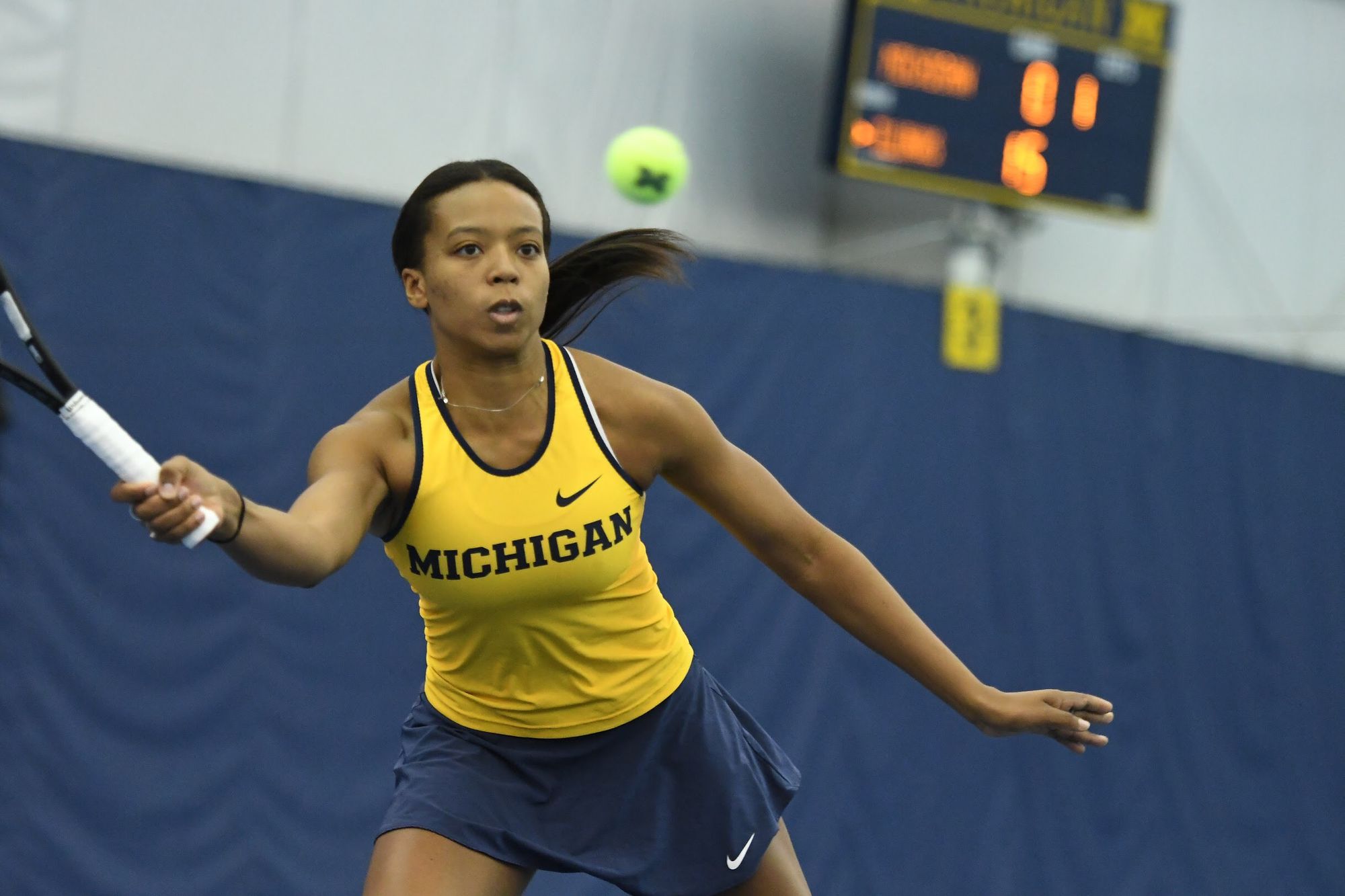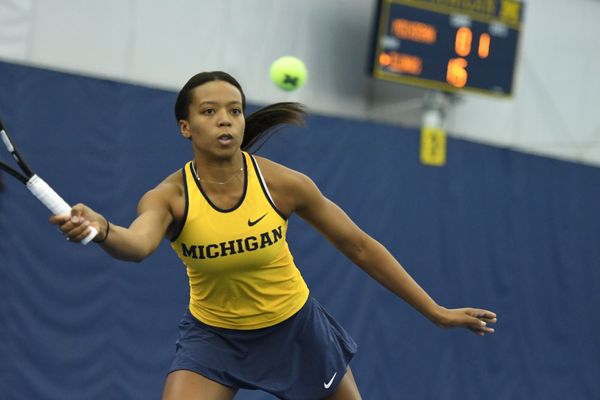 In tennis, even the best players make mistakes. It's what they say to themselves afterward that defines whether they crumble under the pressure or bounce back strong. In the second part of our conversation with NCAA singles champion Brienne Minor, she shares the secrets of her positive self-talk, how her match day routine helps her get in the zone, and what she does to prevent over-thinking before taking the court.
How did you approach your run to the NCAA singles title from a mindset perspective?
I was ranked 25th going into the tournament, so I didn't feel any pressure. We had just lost our team event in the round of 16 to Stanford. I'd usually put more pressure on myself when playing for the team because I wanted to win for my coaches, teammates, and Michigan. I thought of the singles tournament as a case of, "If I win, I get to keep going, and if I lose, I get to go home after a long season." That made it a win-win situation.
Nobody was expecting anything of me, and most people thought that either Francesca Di Lorenzo or Hayley Carter would go all the way. So I was just free to play and relax. I was able to keep going and gained confidence after every match. Then suddenly I realized I was in the final.
What did you do to retain focus throughout all the rounds, to the point that you only lost two sets total?
I feel like the first round was the toughest of all my matches. It always has been because you don't have any match play behind you and you're just getting started. That opening match was very long and the girl I played from Florida made a lot of balls and it went to three sets. After that, I had confidence from winning a tough three-setter in Georgia in the heat and was able to play my game the rest of the week.
What does your pre-match routine look like?
I'm very superstitious, so I keep everything the same before each match. I have a specific music playlist and I always get my racket restrung. If I win a point, I want to use it again for the next one. Then afterward, I always take an ice bath. Another superstitious thing I do is to go to a different restaurant each night before a match. I stick with the same things while they're still working. Some people get out on the court and chill out, others listen to music, and still others do a certain dynamic warmup. You've just got to find what's best for you and go with it.
Speaking of superstitions, is there a particular phrase or mantra you repeat to yourself during a match to either rev up or calm down?
If my opponent is winning, I'll tell myself, "Come on, you've got this." When I'm feeling nervous, I take deep breaths and during changeovers, I think back to previous matches and what I did right in them. I'll say something like, "I got to the third round and now I'm in the semis" or "I got to the semis and now I'm in the final" to remind myself that I'm here for a reason and am capable of beating this person. Sometimes I'll try to recall quotes from other athletes before I go onto the court, but positive self-talk during the match is what helps me the most.
What are you like on match day?
I'm always somewhere between nervous and excited. Back when I was still playing for Michigan, I wanted to take in every moment because four years go by so fast. I just wanted to be silly with my teammates and listen to music to chill out. We'd have our playlists going and start warming up, and it'd become an exciting day. I found that if I tried to get super focused, I started getting in my head too much. So I tried to find things to focus on other than the match because getting my mind off it actually helped me relax more.
You finished your college tennis career with 110 wins. Other than your NCAA title-winning match, is there one that stands out in your memory?
In terms of how our team did, it was actually a teammate of mine. At the end of my freshman year, we played Miami in the NCAA round of 16. It came down to whether or not our senior won the final match, and she did to send us through to the Elite Eight, which was the furthest we'd ever gotten.
For me personally, a match against Mississippi State during my sophomore year stands out. Two teammates were struggling in their matches, but we needed a win to take us through to indoor Nationals. I was down two match points but managed to fight back and win. It was exciting because in the past when it all came down to me, I'd get really nervous and didn't always show up for my team in the way I wanted. I'll never forget that day.
Is Self-Talk Powering Your Athletes Up or Shutting Them Down?
As Brienne just shared, the most important words your team ever hears will be the ones they say to themselves. If your athletes need to improve their self-talk, our 12-module Champion's Mind course can help, as well as equipping your players with high-performance mindset techniques and coping tools. Ask us how.
If you're an individual athlete, you can improve all the mental skills you just read about by downloading the Champion's Mind app for your iPhone or Android phone and clicking Go Pro in the account tab to unlock 110+ daily audios.
Miss part one of this Q+A? Catch up here.