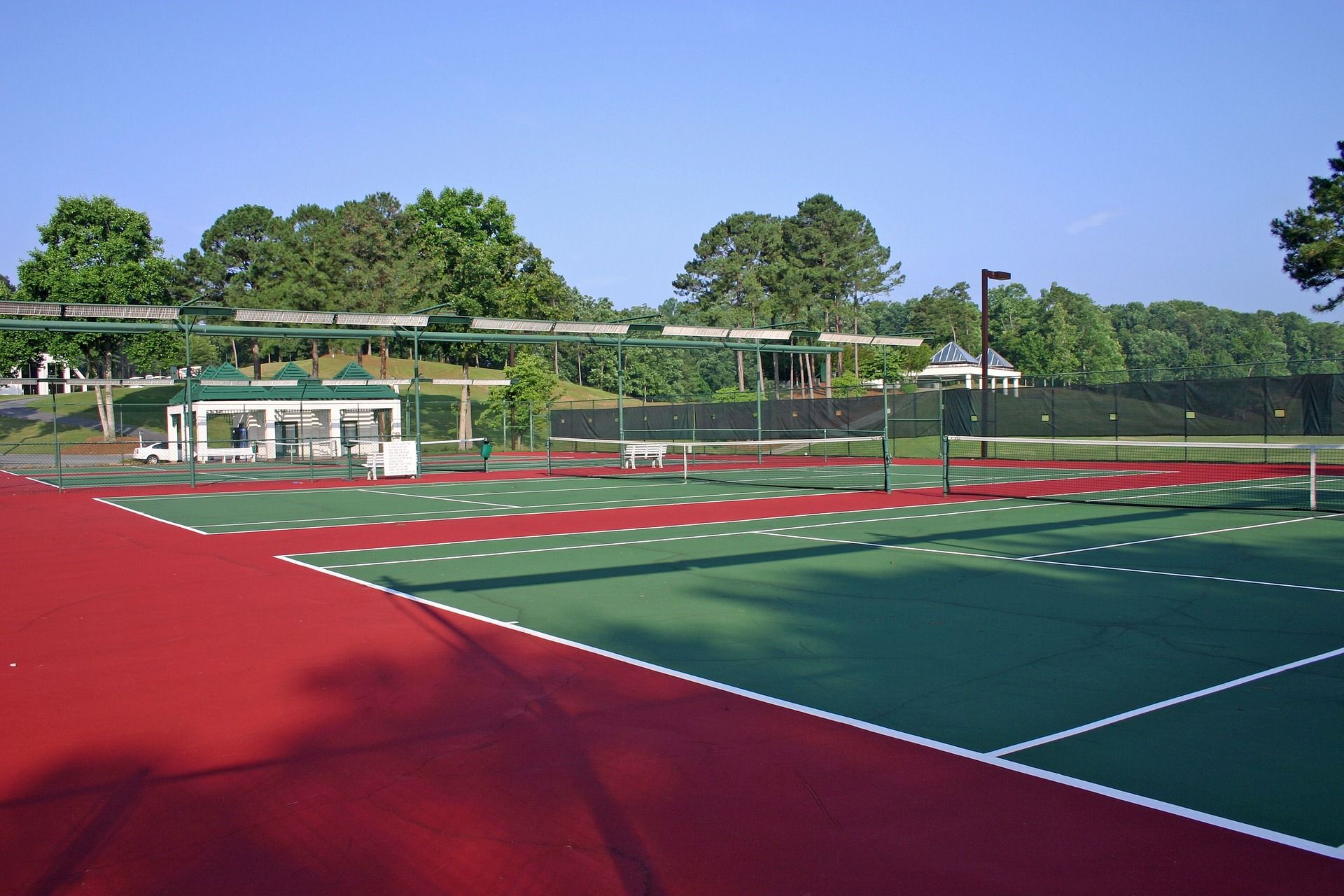 In May 2017, Brienne Minor entered the NCAA tournament unseeded. The University of Michigan sophomore proceeded to knock off one ranked opponent after another, culminating in a dominant 6-3 6-3 win in the final against Florida's Belinda Woolcock. The victory made Brienne the first Black woman to win the women's singles title. Two years later, she and doubles partner Kate Fahey made it to the national championship match of the 2019 NCAA doubles tournament.
After graduating as a four-time All-American with 110 singles wins and Michigan Female Athlete of the Year honors, Brienne turned pro and entered the WTA Tour. She was kind enough to spend some time talking with us about the importance of confidence on the court, how she's using visualization to come back from a knee injury, and the role of commitment in pushing through long and grueling seasons.
Serena Williams has been quoted as saying that tennis is at least 70 percent mental. What's your take on that?
I completely agree with that statement Serena made. I mean, tennis is just so much more mental than it is physical. The mindset you have on the court is important. When I'm confident and know I can beat this person, I have better results than when I'm nervous and tell myself, "This person is intimidating, I don't think I can win."
Mindset is huge off the court too. Right now, I'm dealing with an injury and trying to get back on the court. Having a good mentality will help me recover faster and carry over when I get back to playing again.
What are some of the mental skills you'll use when you get back on the court?
The most important thing for me will be to remind myself that nobody's expecting me to do anything right away. Then I'll have total freedom. I've had patellar tendonitis in both my knees for about five years since I was a freshman in college. When I get back on the court I think, "Okay, you've been out for a while, so let's just play free." You can't expect yourself to go out and be the best tennis player ever right away, because it's going to take time to work your way back to where you want to be.
Are you using visualization as part of your recovery process?
Yes. At the end of the day, when I'm done with rehab and am lying in bed, I visualize playing at Grand Slams or just being in the moment as a professional tennis player. Visualization is definitely key because picturing myself being in a tournament final makes me happy and gets me motivated. It pushes me to keep rehabbing my injury so I can get to the point that I'm picturing. It makes me want to get stronger and keep working hard.
I also try to put things in perspective. There are veterans who have lost arms and legs, so it could be a lot worse. I'm grateful for being a healthy person and having a great support system and a caring family. It can be hard to think like that in the moment when the pain is bad and all I want to do is to play my sport, but it helps to be thankful and remember how fortunate I am.
How do you handle the physical wear and tear throughout a long season?
To be honest, there were times during my college career that the pain in my knees became too much and I lost confidence in the shots and my game. I had to push through it – particularly in matches – but I also learned how to better manage my body. I'd be with my teammates to do strength and conditioning work, and then I'd go away on my own to do extra little things like stretching and rehab. That allowed me to be better in practice for the good of the team.
It was also important to recognize that struggles are part of being an athlete. Initially I'd think something like, "I'm the only one dealing with this pain," and I had to get to the point of recognizing that all athletes get injured at one point or another. It isn't just me. Even if I'm playing against someone who's getting great results, she might be playing hurt too. To know that I'm surrounded by other people who are going through the same things makes challenges easier to deal with.
What do you do to deal with external factors that might make a match more difficult, like a bad playing surface or poor weather?
The way I make the best of those situations is to remind myself what I can control and what I can't. Sometimes I'm serving and the sun is in my eyes or it's really windy. There's nothing I can do about it. If I start to let little things get to me, I'll try to reframe them and think about what I can do differently to make it work. With officials, I know a lot of people will get upset if the calls aren't going their way or if they're getting overruled. It's OK to be frustrated to a certain point but then you have to let that go and move on, because if you hang on to it for too long, it will mess with your mind. Like with the weather, you can't control what the officials do. You can only control you.
One time I was playing a match and – even though I'd never condone this – I got so mad that I banged my racket. When I got to the bench my coach said, "I'm OK with that. Just get it out and keep playing." I had expected her to yell at me, but once I thought about what she told me, I realized that I'd gotten my frustration out and now it was time to get back on the court and refocus.
What do you think it's like playing against you?
It probably depends on the day and my mood. If I'm excited and relaxed, the other person might be in for a long day. But if I get nervous, I tend to get inside my head too much. Then my strokes get shaky, I stop moving my feet, and I start freaking out. When my knee pain started getting worse my junior and senior years, it was as if my brain was telling my body, "Don't bend your knees," which affected my strokes and movement. Whereas if I'm feeling good, then I'm way more confident.
Anyone can show up on the first day of practice in college, but as the year goes on, it can be easy for athletes' motivation to wane. How did you stay committed even on days when you didn't feel like it?
The great thing was having teammates who'd sometimes feel like that too. By the end of the season, we'd had such a long year with all the fall games and then the NCAAs afterward. We were exhausted and often didn't feel like going to lift weights or do conditioning drills. Between sessions we'd sit and talk by the snack station. That was our break to relax and breathe. Sometimes we'd joke about what would happen if we just didn't show up to practice. But we always did. It's in those times when you're tired that you have to really push yourself, and if you have people to do it with you, you're all in it together.
Want Your Athletes to Be as Confident and Committed as Brienne?
Confidence and commitment are two of the components of mental toughness that we can help your players develop with the Champion's Mind app. Ask us about a team license, which includes a structured 12-module mental skills course and a Coach's Dashboard that helps you monitor your athletes' progress.
Of if you're an individual athlete, up your mental game by downloading the app for your iPhone or Android phone today.