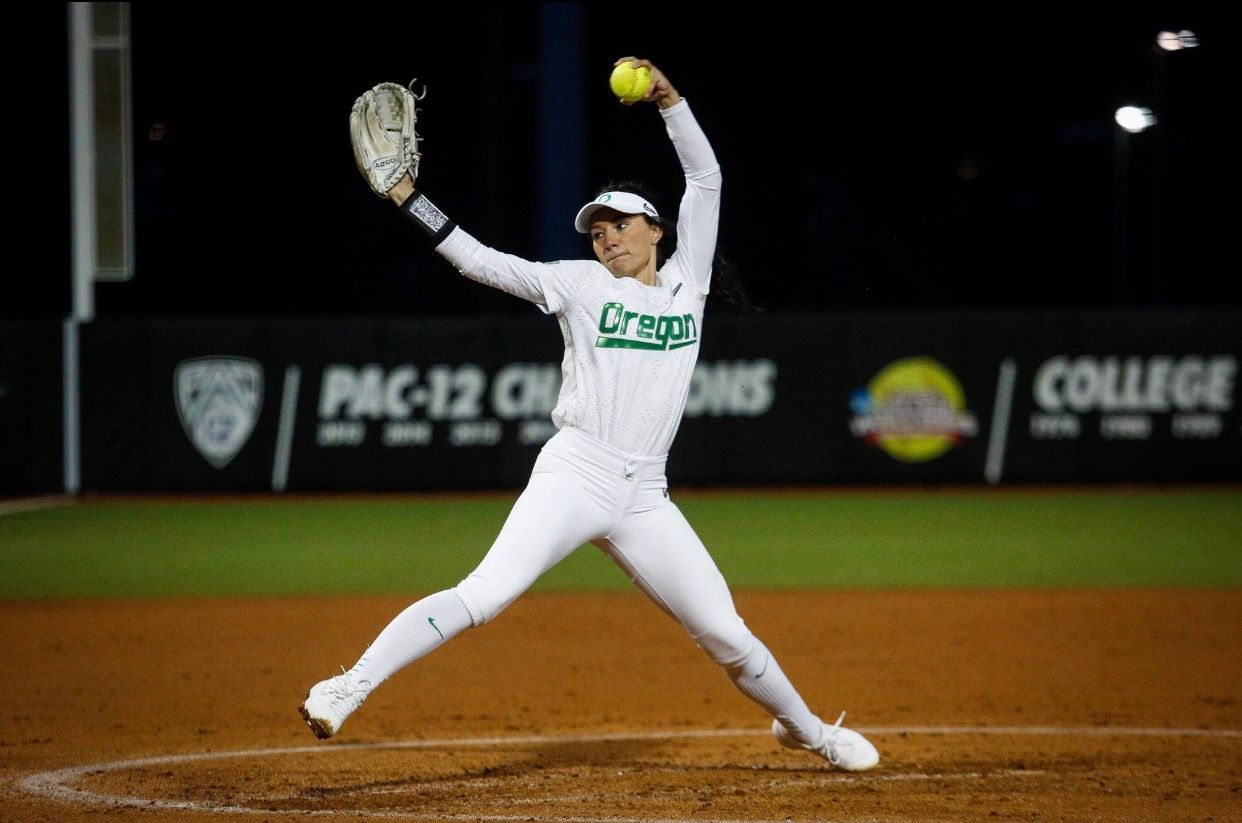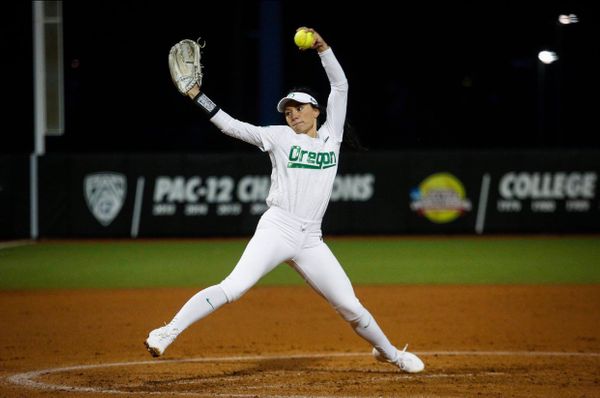 Softball is one of the most highly competitive intercollegiate sports out there. While in basketball, football, and others, it's the same few teams vying for dominance each season, in softball there's more parity and any number of programs can win big. One of these is the University of Oregon. Champion's Mind app founder Jim Afremow recently interviewed the Ducks' star pitcher Jordan Dail. Here's her take on the importance of hard work, the life lessons she learned from her parents, what it feels like to play in the zone, and more.
How important was your strong work ethic in getting college scholarship offers?
It was very important, mainly because it was something that kind of came naturally. I was never the biggest or the tallest growing up, so I knew that if I was going to have some sort of competitive edge over anybody else, it had to be my work ethic.
What is it that drives you to excel both in your sport and in life?
I don't really know how to explain it. It's just something in me. I look around and I can see people who don't have that work ethic or are even lazy, and I don't ever want to be considered that. So every day, it's wake up, get your stuff done, do what you need to do to be successful, and keep working hard. That's in the classroom as well and life in general. I want to be as successful as possible. I'm also very adventurous and love to try new things. Whatever the activity is, I work hard to become good at it.
How do you balance that with not letting that hard work ethic and desire to excel go too far into workaholism and run yourself into the ground in training?
I have some great people in my life who put the brakes on sometimes and help me see that I'm going a little too far. I remember talking to Coach Lombardi a couple of weeks ago and she told me, "Maybe you just need to relax," because I was asking her questions on this, this, and this. I thought, "Okay, I guess I'll take a time out." I can see myself getting into an overworked state when I start to get stressed out and begin losing sleep. That's when I know that I need to tone things down, re-prioritize, and separate what's most important right now form the things that can wait for another day or week.
What impact did your parents have on your gritty mindset?
Both of my parents worked very hard to get to where they are now and taught me a lot of life lessons about what they went through. One thing that I've always admired about my mom is her independence. She's very strong willed, stubborn, and fearless, and tackles everything full force. My Dad told me that in life, some days it's chicken and some days it's feathers. You're not going to be perfect all the time and sometimes you'll have a bad day.
So you need to have the mentality that nothing is ever the end of the world, whether you get a bad grade or have a bad game. It's all about learning from that experience and focusing on what you do the next day. Growing up, my parents' approaches balanced each other out – Dad was the one calming me down and Mom was there to light a fire under me when I needed it.
What does it feel like when you're playing your best and are in the zone?
I don't remember much about my best games, so I have to go back and re-watch them. But what other people tell me is that I almost look like a robot out there on the field. That sounds weird, but I'm just very efficient in those moments and in control. You can see from the game footage that it starts to bother the other team's hitters. They get frustrated in the box.
I've been working on finding that zone more easily. I reach a point where I'm so prepared mentally and have watched so much film of whichever hitters I'm facing, that the second they step up to bat, I can read their stance, their positioning, and know how to pitch to that. I know where each pitch is going. Rather than being emotional, I'm calm and focused.
I remember we played UCLA last year. They were number one and we upset them. I had 12 strikeouts. And in the last one, when I struck the girl out to end the game, I remember hearing the announcers talking and they're like, "She doesn't even look like she's excited." My teammates were going nuts and trying to tackle me, but I just pointed to the catcher as if to say, "All right, game over. We're done." That's how it is for me when I'm in the zone.
Check back soon for part 2 in this series.
Want your team to get a mental edge? Click here to inquire about a Champion's Mind team license.