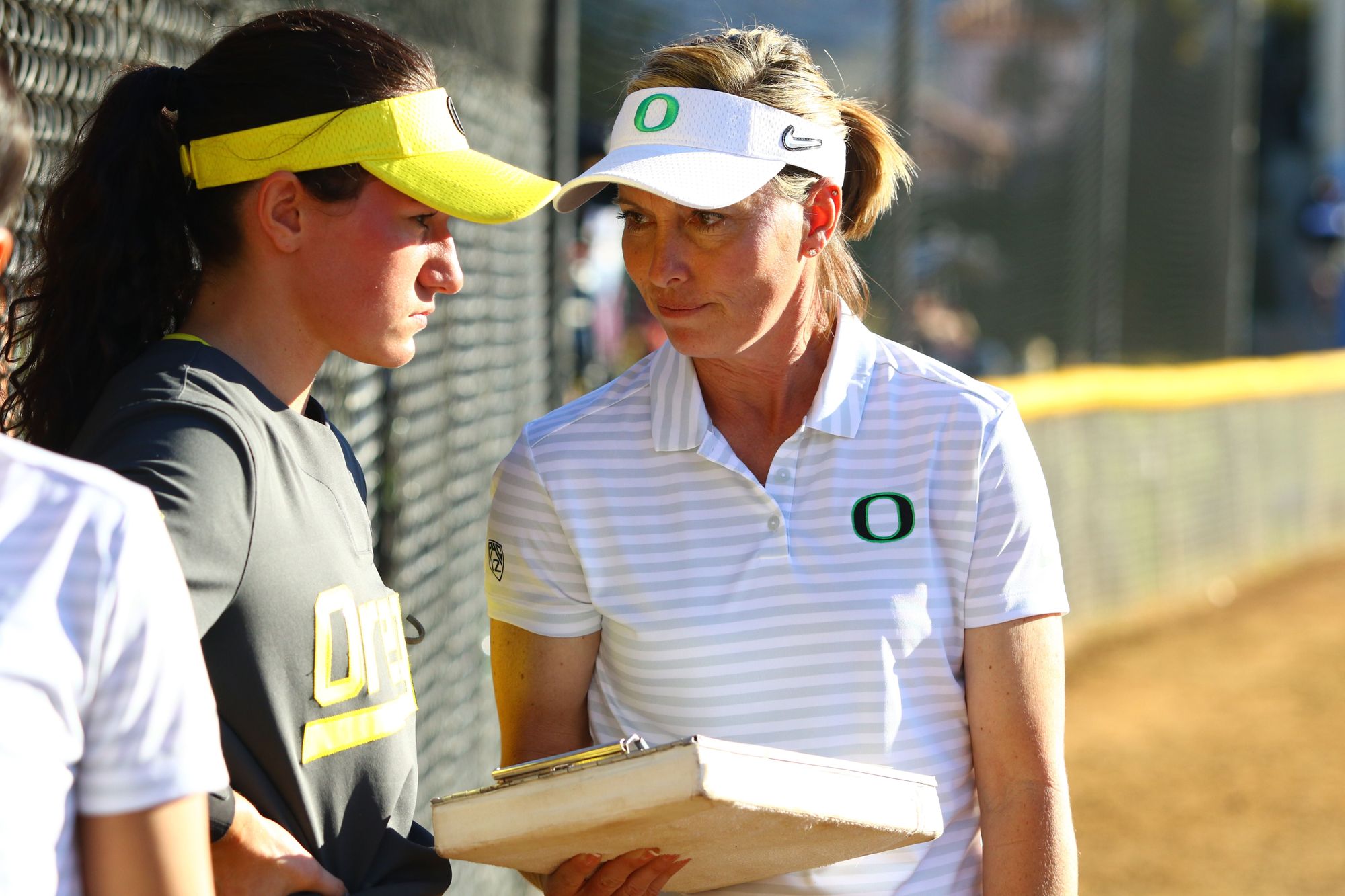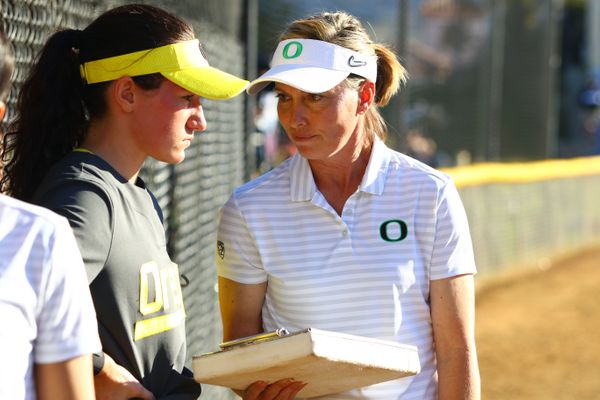 Mental toughness is something that's talked about a lot, but often misunderstood. For Oregon Ducks pitcher Jordan Dail it's a key component of her game, but she had to learn how to harness her intensity so that it's a constructive force. In this final installment of our Q+A, Jordan talks about her increased understanding of mental toughness, being a good teammate, the importance of daily mental skills training, and more.
What role does mental toughness play for you?
Mental toughness might not come naturally, but every athlete can develop it. For me, my mental toughness road has been a rocky one because growing up I was so competitive that it made me a hothead. When I was younger, I was immature. I didn't realize it until my dad and a coach told me, "Jordan, you're so talented and athletic, but you're not being a good teammate when you get upset after striking out or get angry that your team just made an error when you threw a good pitch."
I had to learn how to let uncontrollable things go, put the past behind me, and apply mental toughness in a way that was helpful to me and my teammates. It's all about becoming a better person, which will also make you a better athlete because people will be more willing to help you. The first thing is recognizing how you act in ways that might be holding you back. Then you can start changing them.
About halfway through last season, things got tough for me and the team in general. We went through a rough patch. Physically I started running out of gas, so I had to rely on mental toughness to get me through. It was something that I could fall back on to move past mistakes. I'm a perfectionist and when things aren't working, I get frustrated and want to know why. Coach Lombardi told me, "You can't control all these things, Jordan. Your team has your back. Just trust it. And if you hit a speed bump, move past it." A lot of what I went through last season and all the hard work we put in as a team set me up mentally for the good place I'm in now.
Can you talk a little more about becoming a better teammate?
Sure. Some kids play a sport because they love it, but for me it was more about wanting to win and beat everyone else. And when I didn't, it made me angry. I didn't understand the team aspect of the game at first. Then I started to realize that I wanted my teammates to like and respect me. That was something I couldn't say at a certain point. I've grown up and matured a lot since then and a big part of that has been understanding the mental aspect of the game more. But in a few years' time, I want to get invited to my teammates' weddings because that will show that they liked playing with me and that we still all keep in contact.
That requires building relationships. It's about asking them what they like and what they don't about my approach when something goes wrong. When some people make a mistake, they need you to go up to them, give them a high five, and tell them, "It's OK – you'll get it next time." Others you might be able to pat on the helmet when they come into the dugout, but they need a minute to drink some water and calm down before you say anything to them. The more you get to know your teammates, the better you'll get at communicating with them and offering encouragement.
If you're a younger athlete who gets upset with yourself when you miss the game-winning shot or drop a touchdown pass, you need to understand that it's OK. You care about the game and want to do well. But if you're being a hothead when other people make mistakes, you should start to recognize that nobody's perfect and everybody makes mistakes. Try not to be so hard on your teammates and work on your temper because everyone will be better off if you come together as a group.
If a young athlete asked you about daily mindset training, how would you suggest they start?
You won't have the capacity to be doing three to four hours of mental skills training every day right off the bat because you're not used to it. If you tried that, you wouldn't do it again the next day because you'd be worn out. It's better to do a little at a time.
Also understand that you don't need this structured or scheduled time to work on your mental skills. It could be when you're driving in your car, going to or leaving practice. If you've done all your homework and don't have anything else to do, set aside that free time that you would've used to take a nap or watch Netflix and use the Champion's Mind app for a few minutes.
If you want to get anything from mental skills training, you have to prioritize it. If it's something you really want to do, you need to take it seriously and stick with it. You can't do it one day and then decide you don't feel like it the next day. Be consistent. Ultimately, you're going to make time for the things that you want to make time for. There are no excuses.
It's the same with studying your opponents. You don't need to watch film on every team. Just pick one team or player, find some video of them, and analyze it. Ask yourself what they're good at and what their weaknesses are. Think about how you can adjust when you play against them. Again, you don't need to do this for hours. Even a few minutes of extra preparation can help.
Take Your Mental Toughness Up a Notch
Want to learn more about mental toughness? If you're a coach, ask us about a Champion's Mind team license, which includes a 12-module course.
Or if you're an individual athlete, you can download the app for your Apple or Android device.
Play Catch Up
Did you miss the first three installments of this series? Catch up by clicking the links below.
Part 1: How a Star Pitcher Plays in the Zone
Part 2: The Mindset of a Star Transfer Student-Athlete
Part 3: Seeing the Strike Out: How a Pitcher Uses Visualization on the Mound