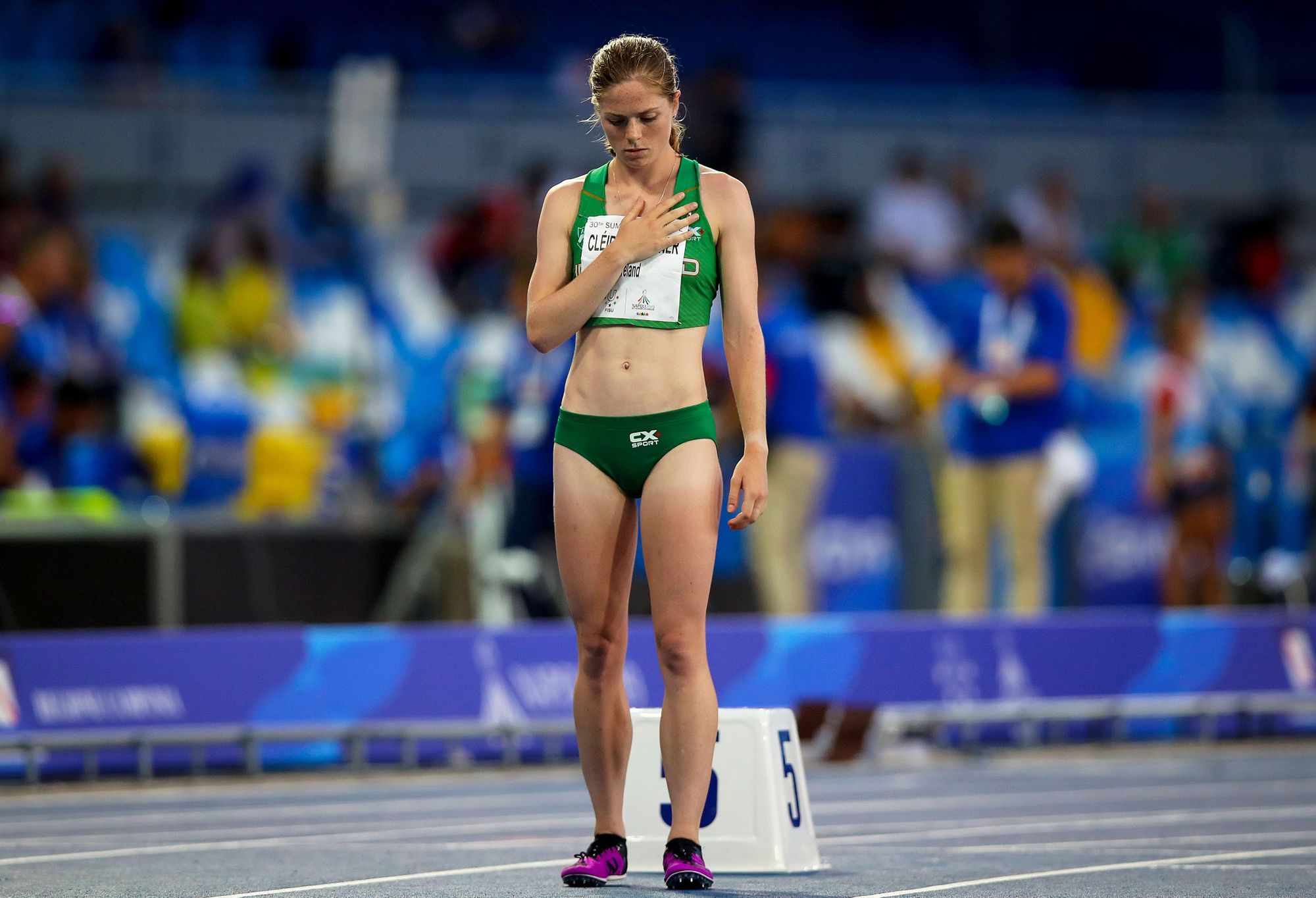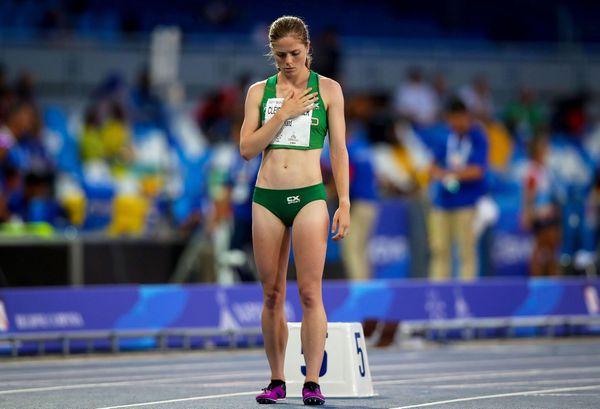 Finding Your Flow State on Race Day
In the first part of this revealing Q+A with sports psychologist Jim Afremow, NCAA college champ turned pro runner Síofra Cléirigh Büttner shared how she used meditation to cope with the demands of being a student-athlete at Villanova, why she utilizes visualization before each race, and how she balances intensity and calm on the start line.
In this second installment, she talks about how she keeps her confidence high through adversity, competing in the zone, and what she learned from tennis legend Novak Djokovic.
What does it feel like to be in a flow state while running a race?
As soon as the gun goes off and I'm a few steps in, it's a big relief. As a sport, track is so natural. When I'm running, I'm focused on myself, and each race I think, "How can I challenge myself?" or "How can I run faster than the time before?" I've never worried about who I'm running against and I feel like I get to know myself every time I race. I would say it's mostly a relief and an expression of feeling free. I'm not racing other people – it's more about trying to see how I can push myself. I want to be better this time, better again, then better again. And if I'm not better in terms of time, I hope that I'm learning something.
If your race plan doesn't work out or you get boxed in, how do you deal with that?
If something unexpected happens, like someone gets a jump on me or I'm chasing someone, I've been in the zone, and the self-talk that I've practiced out of competition comes into action when I'm running. It's not like I'm behind and saying to myself, "Okay, I need to catch that person." I'm in control of that in the moment because I've controlled it before a race.
That reminds me of an article by Ian Leslie that my brother sent me before a race. It was called, "Non cogito, ergo sum." It was a play on René Descartes's quote, "I think, therefore I am." But it was, "I do not think, therefore I am." The story was about Novak Djokovic and Roger Federer playing each other at the US Open in the semifinals. Federer was obviously the favorite and served when it was match point, but Djokovic returned it. And when interviewed afterwards, Federer said, "There's no way he should've been able to return that serve." When Djokovic was asked about it, he said something like, "In that moment, I didn't think at all, and I knew that I would be okay because I had practiced it so many times before."
If you overthink, it can be detrimental to performance. You need to trust that you're going to be able to perform your best if you've done everything you can prior to competition. Sometimes you have to step back and switch off, and you'll go into auto-drive and be able to do it in the moment.
Can you think of a particular race where this came into play for you?
In the Penn Relays 4x1500 meters in 2016, we weren't supposed to win. I was anchor of the relay as a sophomore and the three girls that were running ahead of me on my team were all freshmen. We were really young and weren't supposed to beat Oregon or Georgetown, who were the two favorites. Going into the race, I don't even think our coach thought we were going to win or had much of a chance, but she didn't say that to us. When I got the baton, I was about 20 to 30 meters back from Georgetown, Oregon, and Indiana. I don't really remember what was going on in my head because I was completely in the zone. I just steadily gained on them.
Then, with 200 meters to go, I made a move, and because everyone was leaving it late. I got the jump on them. We ended up winning. After the race, my coach said, "Where'd that come from?" because she was so surprised. Before the race she told the three freshmen, "Just keep Síofra in it." And then she said to me, "Anything can happen." I knew we weren't supposed to win on paper, but I thought, "If it's close, I'm not going to let my team and myself lose." It's kind of cool looking back at that, because I wasn't thinking at all.
What are some techniques that you use to relax after a race?
Usually the only time that I kind of struggle to come down from a high like the at Penn Relays is if the race is later in the evening because there are so many endorphins. I do some kind of reflection and consider, "How was the day?" and "What was good?" And then I'm grateful for everyone who was involved and think about the people who were there to experience it with me. And I think, "What could have been better?" even if it was a great day. By accepting what happened, it's almost like another form of meditation.
I really like to enjoy the moment and those kinds of reflections. Sometimes we would do them with the team and say, "You did a great job at this. You did a great job at that." We didn't dissect it too much because that can get a little dangerous. We were just showing some gratitude, being thankful for how it went, and figuring out how we could improve next time. That way, you're showing a bit of humility, which is something Villanova athletics teaches.
What are your thoughts on balancing that humility with confidence, or even cockiness?
Arrogance that's outward projects insecurity. Whereas if you're being very confident in a way that it's just for you, I think that can be healthy because you're practicing self-belief. You need to be cocky to yourself rather than cocky to others. You can also be humble at the same time. So you might say to yourself, "OK, in today's race, there's no way I won't win or PR." But then you might also be like, "Anyone's beatable." Which means that I can win, but someone could beat me, so I need to be on my A game and can't take anything for granted. It's a fine line.
Download the Champion's Mind app for iPhone or Android today to start using the same mindset training as Síofra.
Read on for part 3 here.
This interview has been edited for clarity and brevity.