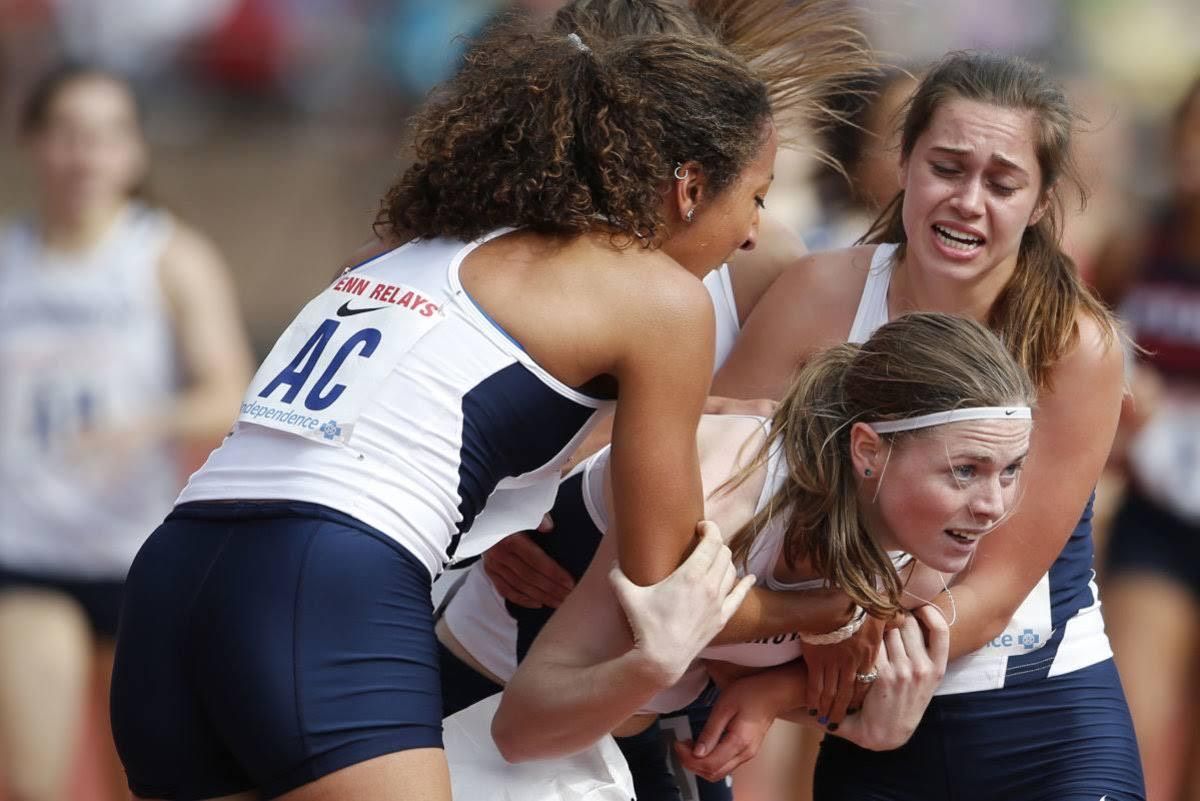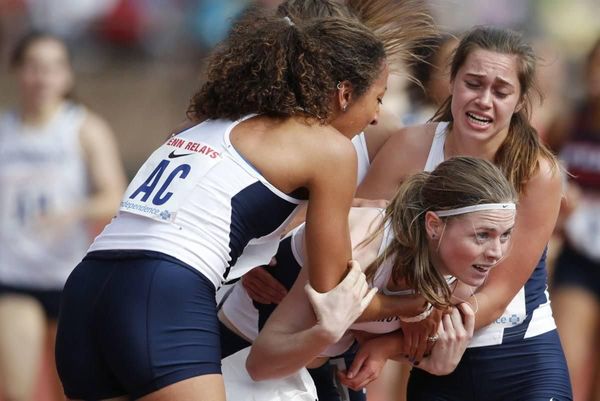 Síofra Cléirigh Büttner's standout high school career in Dublin, Ireland – in which she won a record six consecutive National Schools Cross Country titles and set the National Schools U19 800 meters record – was enough to earn her a track scholarship to Villanova University. Once she got on campus, Síofra continued where she'd left off, capturing All-BIG EAST and Mid-Atlantic All-Region honors in her freshman cross country season, earning a BIG EAST 4x800 meter indoor relay title, and running legs on a pair of winning distance medley teams at the Penn Relays.
In her sophomore season, Síofra was crowned the BIG EAST individual champion in the 800 meters, won another Penn Relays title, and qualified for the NCAA outdoor championships. Powering into her junior year, Síofra was a first team All-American in the mile, won the BIG EAST 800-meters indoor title, and was Irish national champion in the 800 meters. Then in her senior season, she earned All-BIG EAST honors for the fourth straight year, finished second in the 800 meters in NCAA indoor nationals, and placed fourth in the 800 meters at outdoor nationals.
These accolades led to Síofra being named Villanova University Female Senior Student-Athlete of the Year. After graduating, Síofra qualified for the Irish national team's 2019 IAAF World Championships squad after setting a national record in the 800 meters, but had to withdraw due to injury. She continues to advance her pro running career with Team New Balance Boston.
In this first installment of a three-part interview with Champion's Mind app co-creator Jim Afremow, Síofra discusses how mental skills training helps her be her best on the track, the coping tools she used as an All-American at Villanova, and more.
What mental skills did you use to handle the demands of being a student athlete?
When I was in college, time management was huge. I had to have a very calm attitude looking at my days and weeks and preparing, but you don't want to prepare too much, because then if you're off routine slightly you can get caught up in that and get a bit obsessive.
I took a class in sports and spirituality my senior year and I loved it. It was probably one of my favorite classes because it dealt a lot with meditation and what sports mean to us. It was very helpful. Starting two days a week with meditation got me into a great routine for the rest of the week and I felt so much calmer starting my day. I knew what I wanted to achieve and felt better about being in a routine.
Outside of meditation, did you use any specific tools, like positive self-talk or goal setting?
Yes I did. Even in high school, I used a bit of visualization and mental imagery. My brother is huge into track and he encouraged me to try visualization the night before a race. And it's not necessarily going to be how it works out on race day, but it could help to think of all the possible outcomes and then how you would maybe respond to them. It prepares you for the possible. And then whatever happened, it made me less nervous on race day, because I was like, "Okay, so if this happens, I can deal with that." Or if I fell in the race, I'd just get up straight away and not even think about it.
I probably would have liked to use visualization a bit more, because sometimes when you're in high school or college, you have other things to think about beforehand, and during the week before a race you might have tests and homework. But visualization helped a lot, and I still use it sometimes nowadays.
What type of meditation do you like to do?
Over the summer I was using the Champion's Mind app a lot. First thing when I woke up, I would just lay in bed and listen to an audio. That was a nice start to my day, because I felt very calm. Sometimes when I'd wake up, I'd still be sleepy in the morning, but when I started doing this, I would get out of bed and I'd feel very fresh. So I liked using the app in that way.
Back when I was in that college class I mentioned, we did five to 10 minutes at the start where we'd sit in our chairs, focus on our breathing, and come back to the present. Then we'd take in everything around us in, before focusing back on our breath. And the professor would guide us through that.
How do you like to do mental imagery?
I've mostly done it lying down. Sometimes in college before my race, I would actually do it just before I warmed up, when most people listen to music. I would lie down on my stomach and I'd almost run through the race in my mind, with my eyes closed, and I'd be so relaxed and prepared that sometimes I would actually doze off. And I liked that because not only was it mental visualization for the race, but it was also almost like a form of meditation for me. I never got very nervous when I did that. I'd be ready to warm up and then to race. I've also done it the night before races just lying in bed because I think that gets rid of the nerves as well.
What's your ideal intensity level when you race, with 10 being the highest and zero the lowest?
I stay very calm throughout the whole process, and then about a minute or two before the race when I'm standing on the line, I get very focused – almost uncharacteristically so for my personality. Then I would probably say maybe a seven or an eight. But it's a calm intensity for me. Probably looking at me, it seems more like an eight or a nine.
Read on for part 2
The Champion's Mind app helps Síofra stay mentally strong on and off the track. Download it now for iPhone or Android.
This interview has been edited for clarity and brevity.