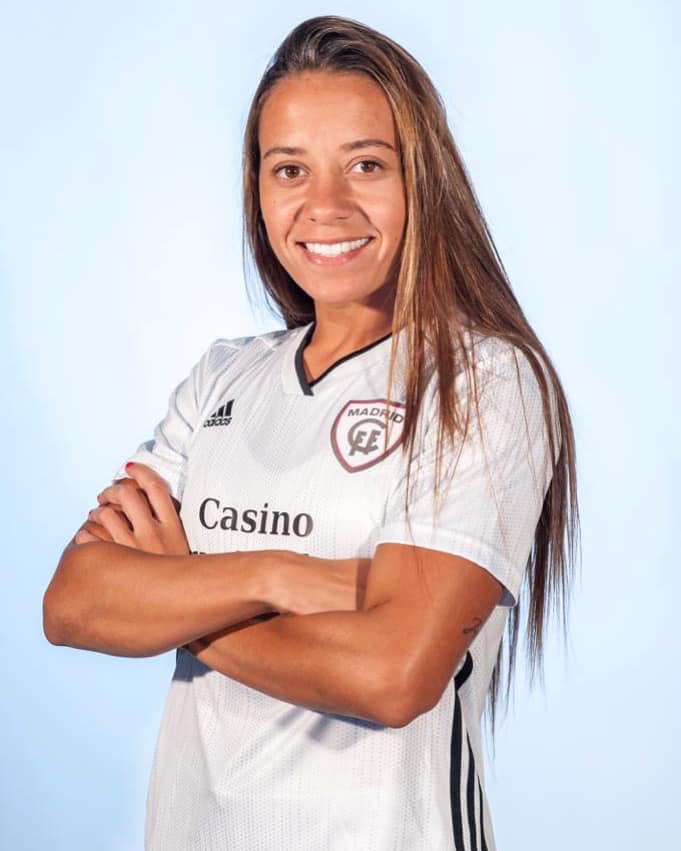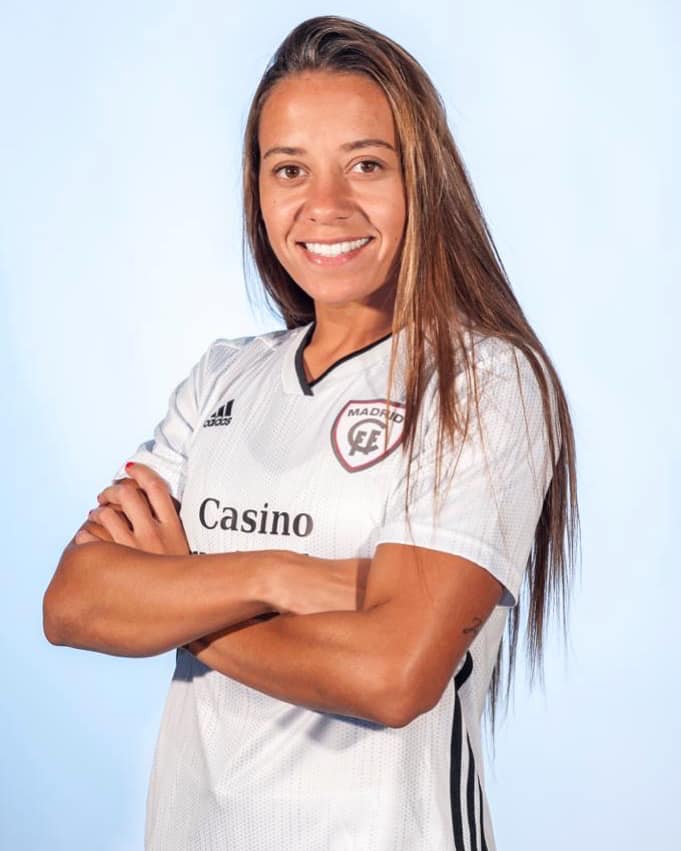 In part one of our conversation with pro soccer player Bruna Tavares, the Madrid CFF star forward shared her goal-setting plan, the coping techniques she used when attending college thousands of miles from home, and more. In this second installment of our exclusive interview, Bruna gives advice for being a great teammate, talks about taming the transition from college to professional soccer, and reveals how she uses the Champion's Mind app to set herself up for daily success.
In college you had a lot of assists. What do you like best about setting up your teammates?
I like to see everyone on the field happy, just like I always am. The joy I feel when a teammate scores a goal is the same feeling I get when I score. I love it when my team plays together, regardless of the game situation. It's great when everyone is on the same page.
What is the best lesson you've ever learned from a coach?
I had the same coach for four years in college, and if it wasn't for him, I wouldn't be playing professionally today. For me, the most amazing thing about football is how we can impact each other's lives just by sharing a ball together. Seeing my coach's impact not only on me but on all the girls made me fall more in love with the game. Of all the lessons he taught me, impacting people's lives in a positive way is the one that resonated the most.
What advice do you have for being a great teammate?
Hold yourself, your teammates, and your coaches accountable. That's the best way to make the people around you better, to motivate them, and to earn their respect. Don't ever be a negative person who asks others to do things you won't do yourself and don't be soft on them just because you love them. Find the balance between the two.
How are you using the Champion's Mind app, and how does it benefit you as a person and an athlete?
Using the Champion's Mind app is one of the first things I do in the morning. I like to start the day by listening to a session. Later, I check on the app's feed for one of Jim Afremow's mindset tips. I think it benefits me by improving my mental training skills and it helps me to be consistently confident. And most importantly, it helps me to build mental strength just as much as I build physical strength every day.
What was the biggest challenge of going from college soccer to playing pro?
Adapting to living with people with a different mindset was a challenge. In college, we all had the same routine and thought in similar ways because we were sharing the same life, the same challenges, and the same achievements. We had the same concerns and, most of the time, the same goals. Playing pro is different because each player has her own life away from the game, we don't spend much time off the field together, and we don't always share the same challenges or goals.
Some of my teammates go to school, some of them go to work, some of them just go home and wait for the next day to get back on the field again. We all have different routines. I have a teammate who's a cop and I think that is so cool! She risks her life to protect others. How could I not admire that, and not fight for someone like her when we're on the field together? In college, playing soccer was more about chasing a collective goal, and in the pros, it's more about pursuing individual aims.
How do you use visualization (e.g., seeing yourself succeed, coping with adversity, refining your technique, etc.)?
I like to visualize success before games. I get in a quiet room and lie down in a comfortable position. Then I start picturing myself winning 1v1 situations, completing a good pass to a teammate, and scoring goals. I like to see myself succeeding because it gives me more confidence before the game. When I'm on the field playing, it feels like I was there before I've already seen what I'm going to do in all situations.
Miss part 1? Read it again here.
Need help getting started with visualization/mental rehearsal? The Champion's Mind app has you covered. Get it now for your Apple or Android device.