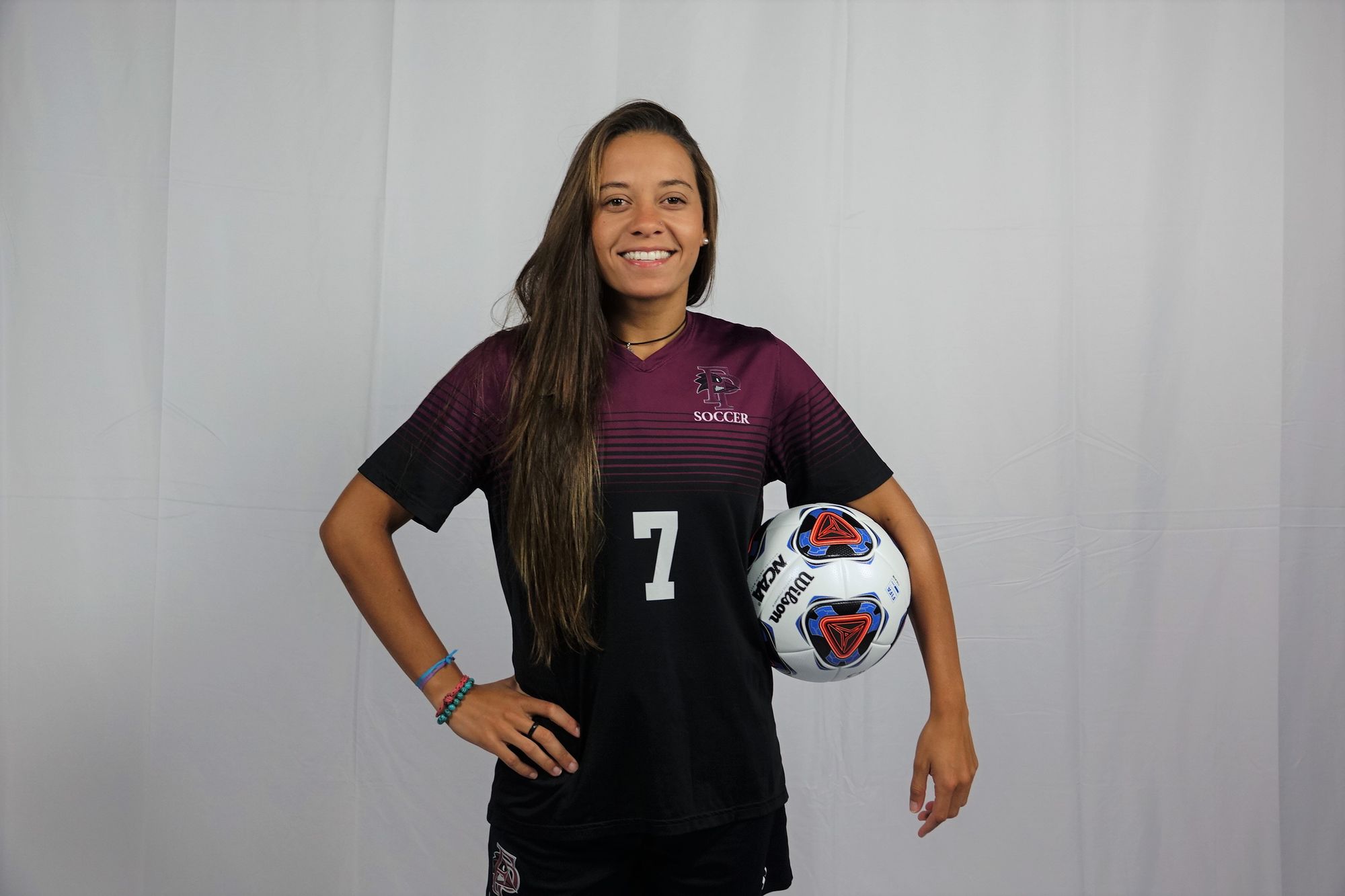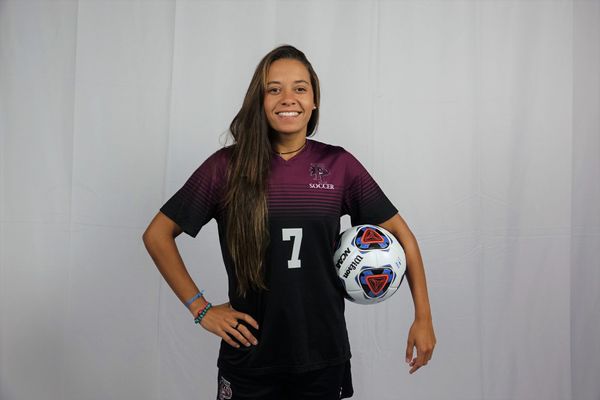 Brazilian Soccer Star Shares Her Pre-Game Routine
Real Madrid's men's soccer team is known for transcendent players like Gareth Bale, Toni Kroos, and, before he moved to Juventus, Cristiano Ronaldo. But the stars of the city's main women's team, Madrid CFF, is just as talented. Striker Bruna Tavares is one of it's brightest young prospects. Here she shares about how she uses visualization before each game, the parts of her mental game she's working to improve, and how she always tries to learn a lesson from tough situations.
If a game is going badly for your team, how do you stay positive?
First, I use deep breathing to calm down myself, and then I like to motivate my teammates by using both positive talk and positive body language, which automatically motivates me as well. Sometimes it's as simple as saying positive words when they win a tackle or make a good pass.
What are the most important mental skills you've developed over the past year?
I'd say goal setting and deep breathing are the most important parts of my process. Goal setting keeps me motivated and makes me work hard every day to achieve my aims. And deep breathing helps me with everything, like maintaining my self-control and dealing with challenging situations.
What's your mindset routine to get into your ideal performance state before a match?
First, I like to read a few pages of my book before the game. Every season I buy a new book to read and it helps me a lot. I like to do my visualization a few minutes before the game as it gets me pumped up. Then, I put on some relaxing songs to calm down myself because I'm a very energetic, emotional person. Right before we go out onto the field, I put on a song to get me revved up again and then, the second I start the warmup I feel switched on and ready to play.
How do you relax in the evening, particularly if you've had a game with a late kickoff?
I like to get home, eat something, and lie on the sofa watching a movie or a football game.
Which part of your mindset training has the most room for improvement?
Definitely my self-control and patience. The ability to control my emotions and to use them as a positive thing is motivation to keep improving. Not that before I used to be a negative person – I just look at things differently now and see everything as an opportunity or a lesson. Now I understand that everything happens for a reason, I try to learn something from each situation.
Why would you recommend the Champion's Mind app to your teammates and coaches?
I often make the mistake of forgetting the little things. Things like my purpose in life, the reason I started doing what I do, my dreams and principles, things that good people did for me, the ones who helped me and fought by my side, or even who I am. The Champion's Mind app helps me to stay connected with myself and the ones I love. It teaches me why mental training is so important and how it can take me to the highest level as an athlete and as a person. It helps me with my leadership, and to be confident, strong, positive, creative, smart, and brave. It reminds me to keep feeding the good wolf.
Want to improve your pre-game routine? Download the Champion's Mind app for Android or Apple and see how.
Read part 1 of this series